Sweeps Festival Explained: Rochester's biggest May day celebration
The annual international celebration of folk music and dance is back and will be bigger than ever! The festivals 40th anniversary was postponed due to the Coronavirus pandemic but will be celebrated in a special way this year.
The Rochester Sweeps Festival will take place at Rochester Castle Gardens and will last from April 30 until May 2.
For three days, the historical and quiet town of Rochester will get changed into a bright and vibrant parade.
The streets will be full of the best musicians and bands from the folk circuit and hundreds of Morris dancers from across the county will be clattering their clogs and clashing their sticks up and down the High Street.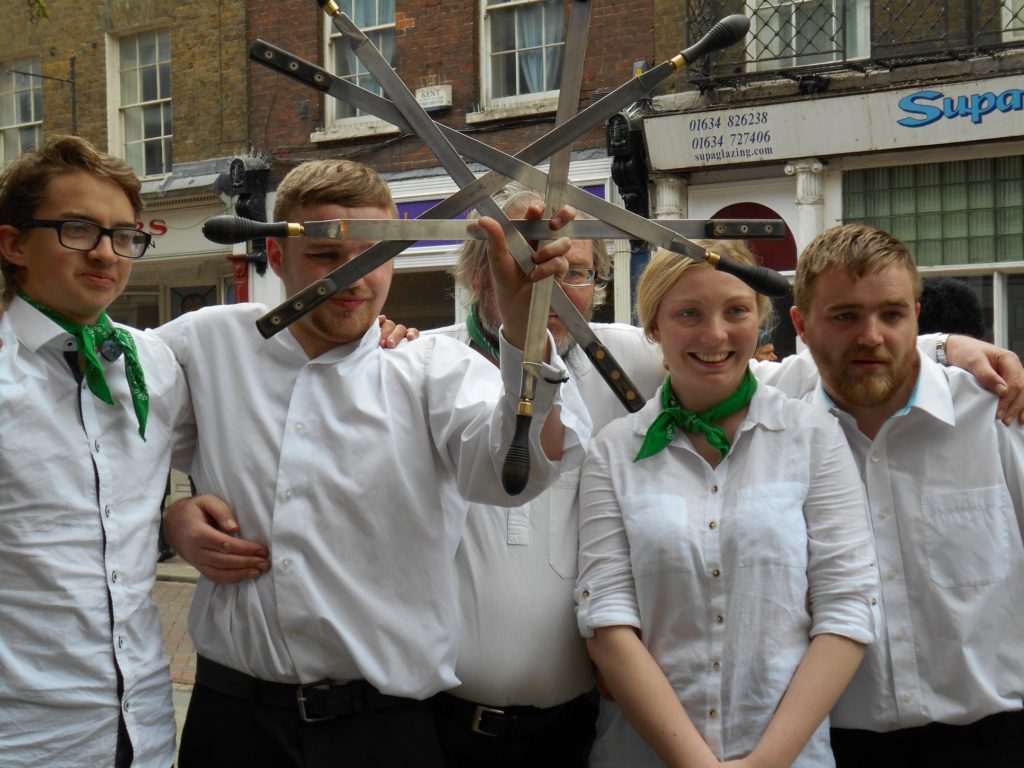 The founder of the festival Gordon Newton, who revived the festival in 1981 will be attending as he is still heavily involved in preparations leading up to the days.
With thousands of people expected to attend, the day will be full of attractions, tours and performances to keep everyone entertained throughout the long weekend.
Sweeps Festival is one of the largest celebrations of Morris sides in the world. It is also one of the biggest May day celebrations in the world.
This truly unforgettable and quirky festival fills Rochester streets, parks, pubs and bars with folk music and dance for three spectacular days.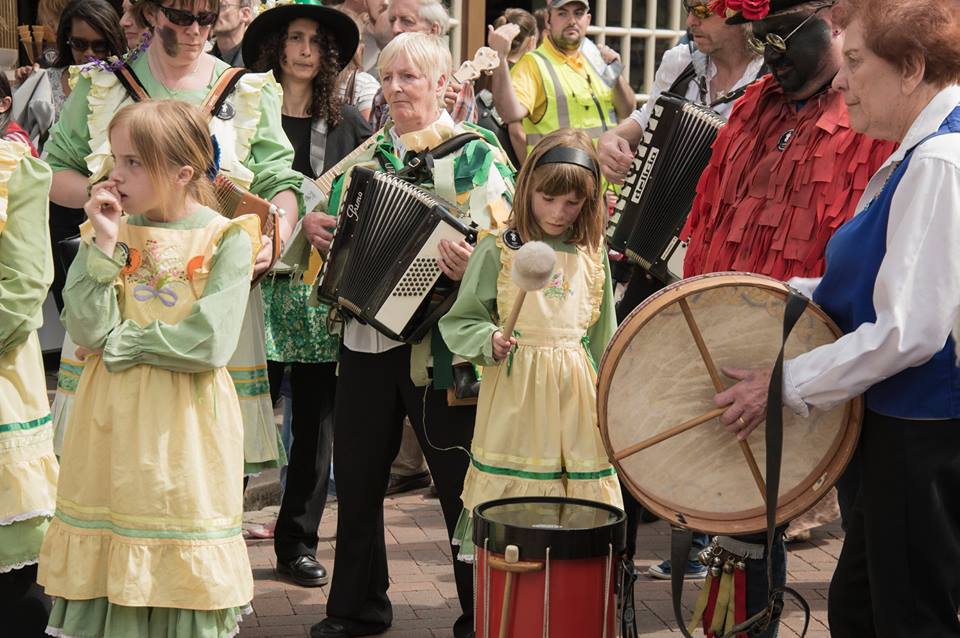 The City Hall Wine bar and Boley Hill Stage are just two of the places were various types of folk music will be played and Morris dancing will be performed. Names like Lemon & Paice and Paul Corcoran will be performing as well as many others to keep the the community smiling and entertained.
There are attractions for all types of people to get involved and participate with the festivities.
There are walking tours such as Leaves of the Green. Artwork by Peter Walker will be available to view at Rochester Cathedral over the weekend. Made to show the effects of the coronavirus pandemic, this quiet but moving tour is open to all. Also, interesting ceremonies like the Jack in the Green awakening ceremony. Sweeps and Morris dancers will bring Jack back to life at the crack of dawn. This will be held at Bluebell Hill picnic area.
Alongside these, there will be stalls available that sell mostly anything you can think of. From vegan food shacks and beauty products to wellness bars, the options are endless when it comes to being entertained and looked after.
The mayor will open the festival on Saturday at Guildhall museum forecourt which will be followed by a colourful and exciting dance showcase.
Morris Dancing Group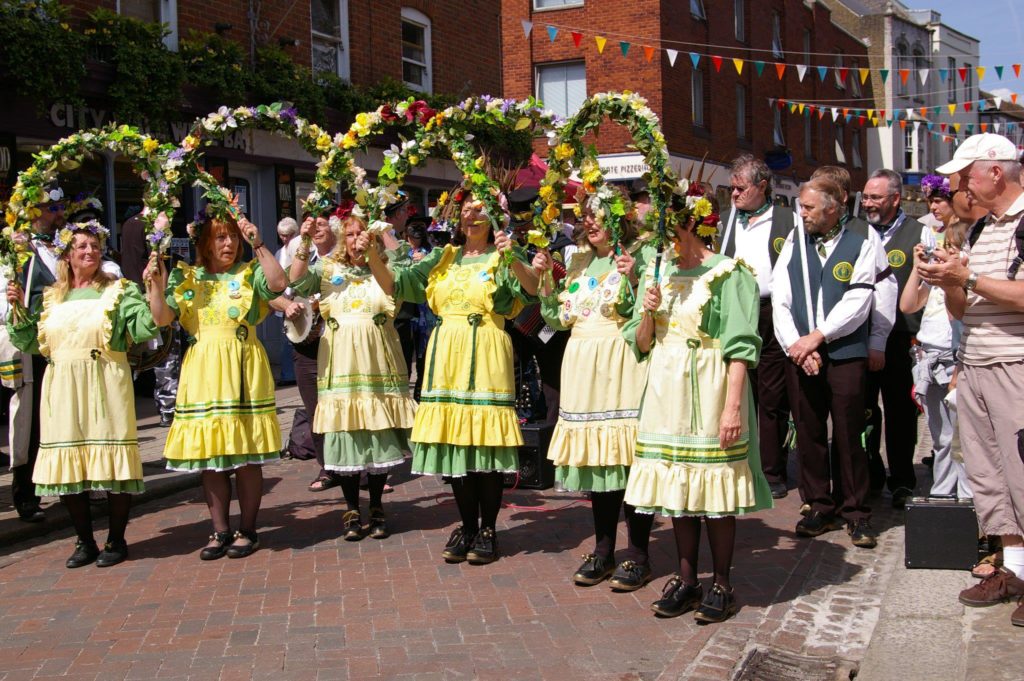 Morris Dancing group, Bishop Guldufs Morris will be performing once again and are one of the few groups which have danced in the festival since its revival. Josie and Graham Anstee, Organisers of the dancing group say how excited and ready they are for the upcoming festival.
The group was founded in 1975 and was originally a mumming group for men interested in acting until five years later,  they decided to make it a dancing group which was inclusive to men, women and children of all ages.
"We used to have separate groups for each gender. Men did longsword and women did northwest clog dancing. We decided to merge them together because people wanted to try new things."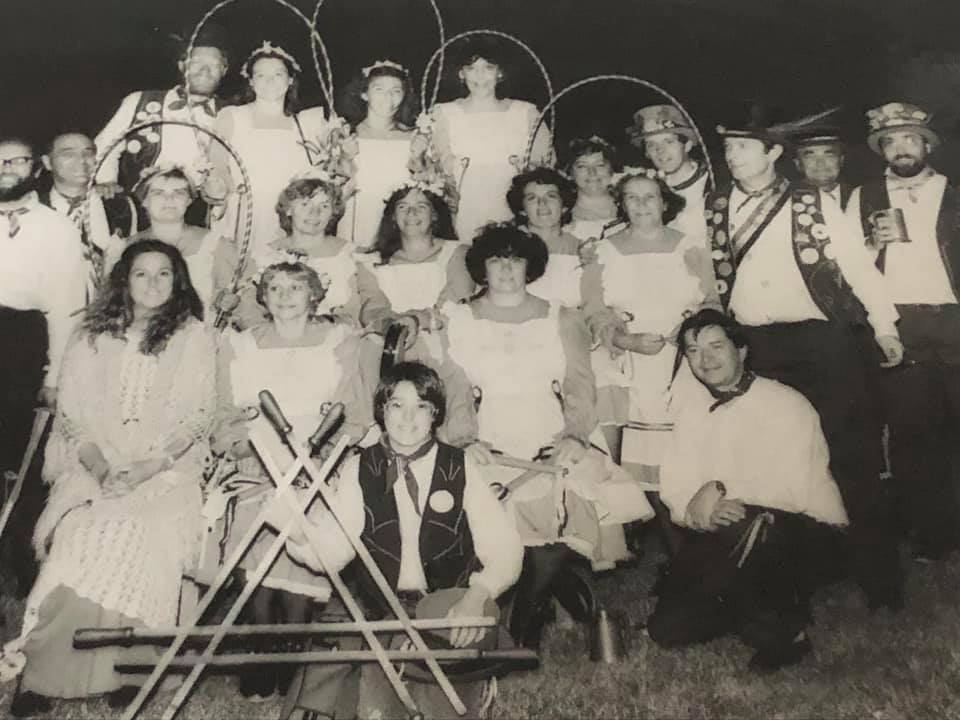 Original members of Bishop Guldulf's Morris group.
The Morris group originates from Beadnell and their colours are traditionally yellow and green.
Whilst the parade the streets, they tend to carry ribbons and longswords. They also play a banjo instead of your typical squeezebox which differentiates them from other Morris groups.
"The festival is fun and family friendly. And we are a family. It's a beautiful place to dance. Such historical place and I just love it!" Said Joan Anstee, who will be dancing on the 1st and 2nd of May.
Getting to Rochester
Finding a parking space might be difficult as parking is limited, however, if you are travelling to the festival via car, you can find some some car parks can be found here.
There is also Park and Ride available for just £3 per day between the hours of 9am to 6pm.
These are the buses travelling in and around Rochester:
From Chatham: Arriva- 133, 140, 141, 190, 191, (193 Sundays) 700; Nu-Venture 151, 172, 173; ASD 197
From Gravesend: Arriva 190
From West Malling, Halling and Cuxton: Nu Venture 151
From Grain, Hoo: Arriva 191 (193 Sundays)
Or you could travel to Rochester by train as it is a 2 minute walk from the station to the high street, exactly where the festival is taking place!
Strood Train station is a ten minute walk away from there.
Click here for more information.
Pictures sourced from:
Bishop Gudulf Morris Facebook Group
Reza Rostampisheh