The Archbishop of Canterbury takes part in The Big Help Out
The Archbishop of Canterbury took part in The Big Help Out over the weekend to help people within the local community.
Around six million people across the UK did their bit by helping out at various charities and organisations to celebrate the Coronation weekend.
The Archbishop, Justin Welby, and his wife, Caroline Welby, went to Catching Lives, a charity for homeless and vulnerable people in Canterbury, to help serve food during their lunchtime service.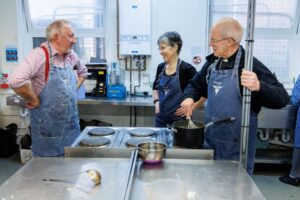 Tasmin Maitland, chief executive of Catching Lives, explained that following the Archbishop of Canterbury' visit, they hope this will boost the amount of volunteers they receive.
"We have a lot of community support but we think this will help raise more awareness of the issue we currently have with homelessness," she said.
"Our bookshop and kitchen is entirely volunteer run so we hope this will increase the number of people wanting to volunteer.
"We have around 70 volunteers overall. Generally, we usually have 21 in the kitchen and about 28 in the bookshop."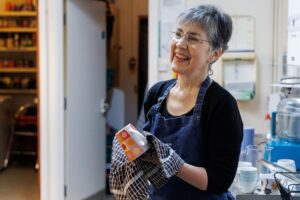 A Lambeth Palace spokesperson said that the Archbishop and Bishops enjoyed taking part in the Big Help Out.
"The Archbishops and Bishops have loved spending the Coronation weekend with their local communities and congregations through the Big Lunch and the Big Help Out, both events inspired by the themes of unity and Christ's call to loving service that shaped Saturday's Coronation," they said.
As well as the Archbishop helping out, local residents across Kent helped at charities and organisations such as the Walmer Community Beach Clean, Dockyard Chatham and Heart of Kent Hospice.
The Big Help Out is now getting ready for Volunteer Week and Thank You Day to get more people involved in volunteering.