Residents angry as new housing development is approved
Canterbury's city council planning committee has now approved a new housing development in south canterbury which aims to see 4,000 new homes before 2031.
The development includes a health centre, sports facilities, two new primary schools and community spaces, which council officials have defended saying that these new facilities will create more job opportunities and will therefore benefit "economical development' in Kent.  
The development is ultimately classed as a necessity to be able to fill 25% of the 1600 new homes assessed to be needed by 2031.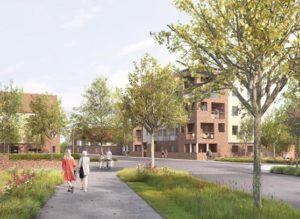 Since the approval of the application, there have been over 210 complaints from local residents and parish councils who are worried that road changes and traffic increase will make access to Kent and Canterbury hospital a lot more difficult. During a meeting held last week on the topic, Lib Dem councillor Nick Eden-Green said it would require "an absolute nonsense of a route".   He went on to explain: "The road system presented is not sensible. You really have to protect us from this road scheme". 
Many locals feel as though they have been ignored throughout the approval process.
One anonymous resident took to the internet to express their opinion of the development. They said: "Kent once the garden of England is now nothing more than an uncoordinated housing estate with little or no infrastructure , no adequate medical or dentistry provision , unsuitable sanitation plans, depleted social care in every aspect , the list is endless, but what as a county can we do about it."
Many took to Canterbury's facebook resident group to have their say. 
"Unbelievable." one person said. "The traffic is already so bad". 
Another criticised the council for their decision to go ahead with the development, saying: 'they don't care, they don't live here."
The first phase of the construction will see 140 energy efficient homes built in the area. The development company of what will be known as 'Mountfield Park' have commented saying: "These homes will set a new standard for home building within the city."
Pictures courtesy of: Mountfield Park