Top 5 beginner video cameras for under £500
Are you interested in videography? Perhaps you'd like to try taking up vlogging, make cinematic movies, or simply have fun and capture special moments with your friends and family using a camera. Whatever the reason, filming is something that many people wish to get into but are often put off by the expensive price tag.
However nowadays, there are some seriously powerful cameras out there. That, with a bit of practice and hard work, are more than capable of getting those perfect shots.
So, here are five of the best video-cameras for under £500, with links for where to buy them:
5:
Canon EOS 700D Camera – £390

Positives:
Good features for a starter camera

Good sensor
Negatives:
Arguably the perfect starter camera, with a wide variety of features and a good sensor for shooting high quality videos. It is however the only camera on this list that cannot record in 4K, which is something that may or may not, be a big deal for you. Unfortunately, it also does not come with WIFI capabilities, meaning you'll have to transfer photos the old-fashioned way, again a bit of a pain for some people. However, for the price you can't go wrong, and it really is a solid first camera that is perfect for beginners to enter the world of filming through.
4:
DJI Osmo Action Camera – £250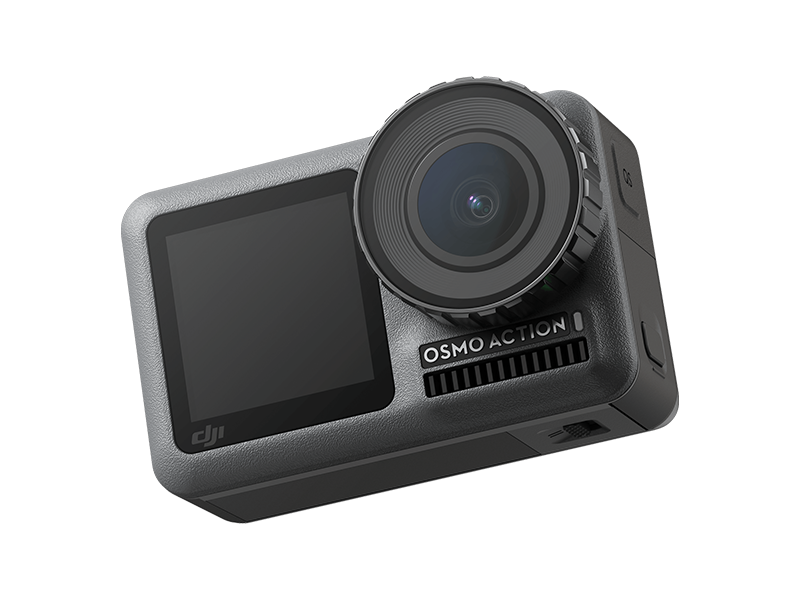 Positives:
Super smooth stabilised video

Waterproof up to 11m

Front and back LED screens

4K video
Negatives:
App connectivity issues

Limited accessories options

Video delay issues when shooting at max resolution
The Osmo Action was DJI's attempt at trying to knock GO Pro off of the action camera throne, and for the most part it was a success. Coming in nearly £100 cheaper than the latest Go Pro Hero 8, you can't go wrong here. With smooth 4K footage and waterproofing up to 11m, it really is a little camera that can go anywhere and help cover anything. However, it is worth noting the current limited accessory options when compared to Go Pro's extensive range, as well as the slight video delay when filming at max resolution which can be very irritating. I also struggled with the occasional connectivity issues with its app. However, this may simply need a firmware update in order to fix it in the future.
3:
Sony Alpha A6000 Camera – £450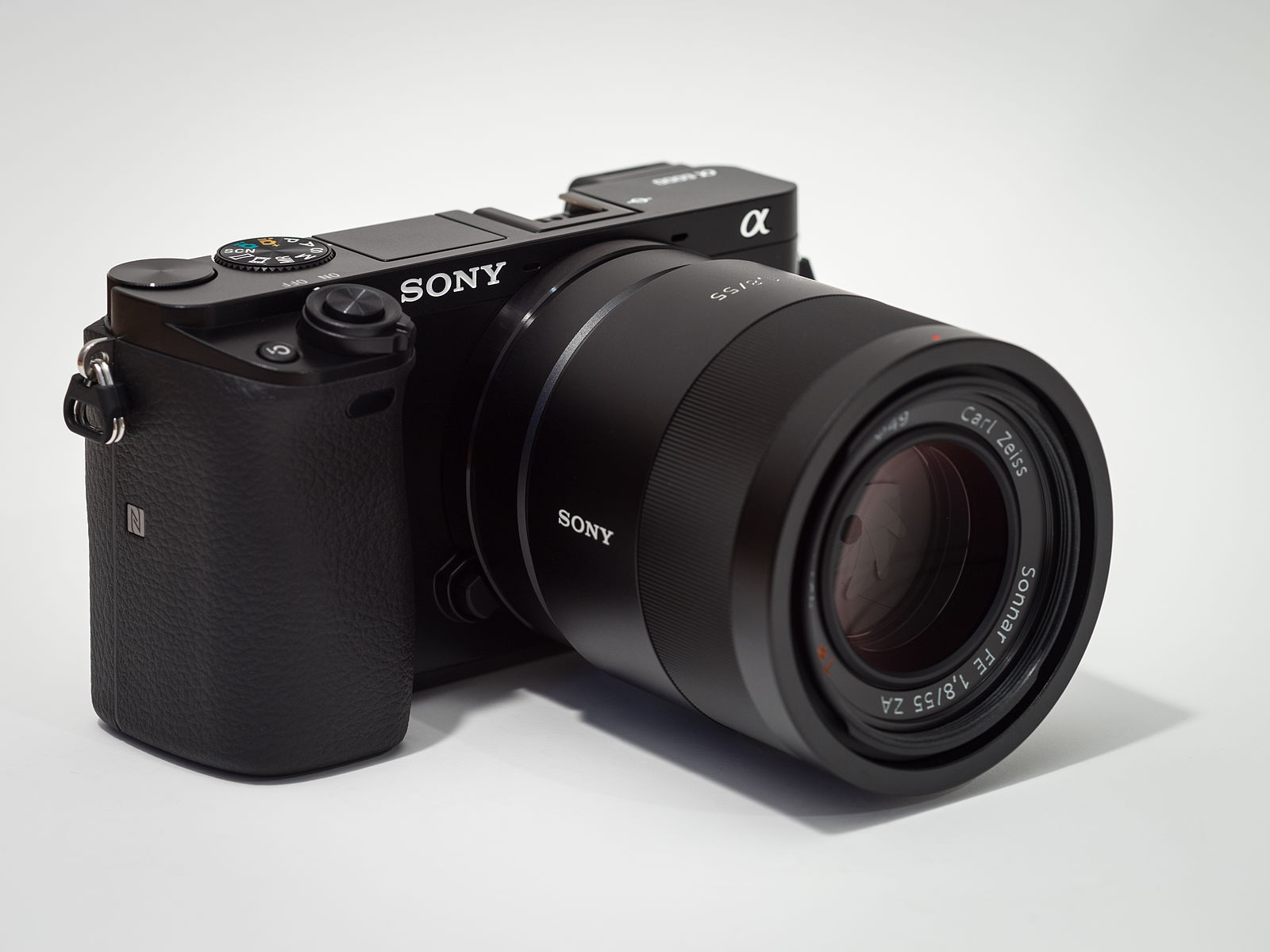 Positives:
Small size

Good in low light

4K video
Negatives:
No touchscreen

Autofocus can be frustrating to set

The screen does not fully articulate.
Sony delivers a superb compact camera here, with all the traditional features you'd expect. As is standard with most Sony cameras, this one particularly shines in low light scenarios. Pair this, with its light body and small size, and its perfect to take with you on the go. The lack of touchscreen and articulation in the LCD screen can be a little annoying, but nothing too major. In fact, the biggest problem with this camera is that setting the AF point is infuriatingly tedious and can waste precious seconds when trying to capture that perfect moment. Apart from that, this is a near perfect compact camera for beginners.
2:
Panasonic Lumix G80 Camera – £480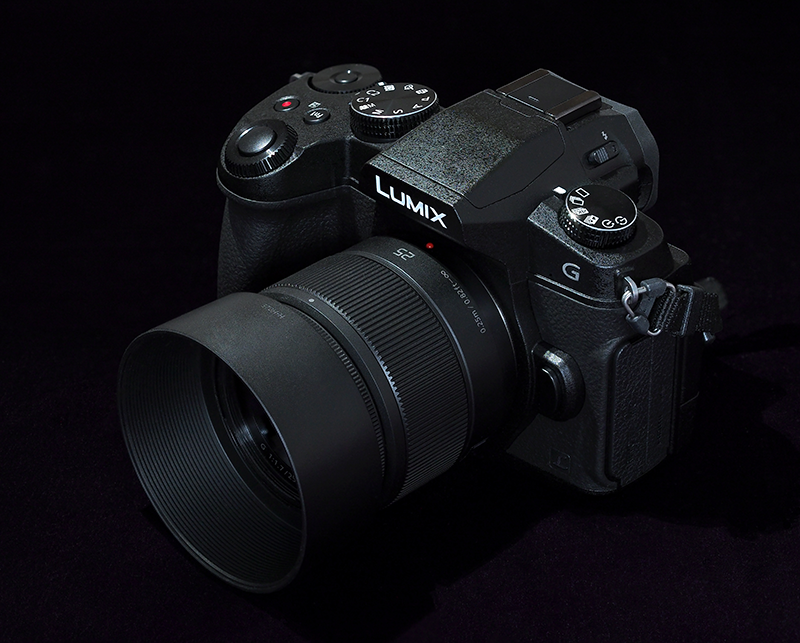 Positives:
4K video

Very strong autofocus

Excellent EVF

Weather sealed
 Negatives:
Poor battery life

Over-complicated controls
The Lumix G80 comes with excellent 4k video capabilities, matched with very sharp autofocus and a solid EVF. All of this is in a robust weather sealed body too, but, it does still have drawbacks with overly complicated controls and rather poor battery life. However, that doesn't stop it from being a powerhouse of a camera once you figure it all out, and one we'd highly recommend.
1:
Canon EOS M50 Camera – £470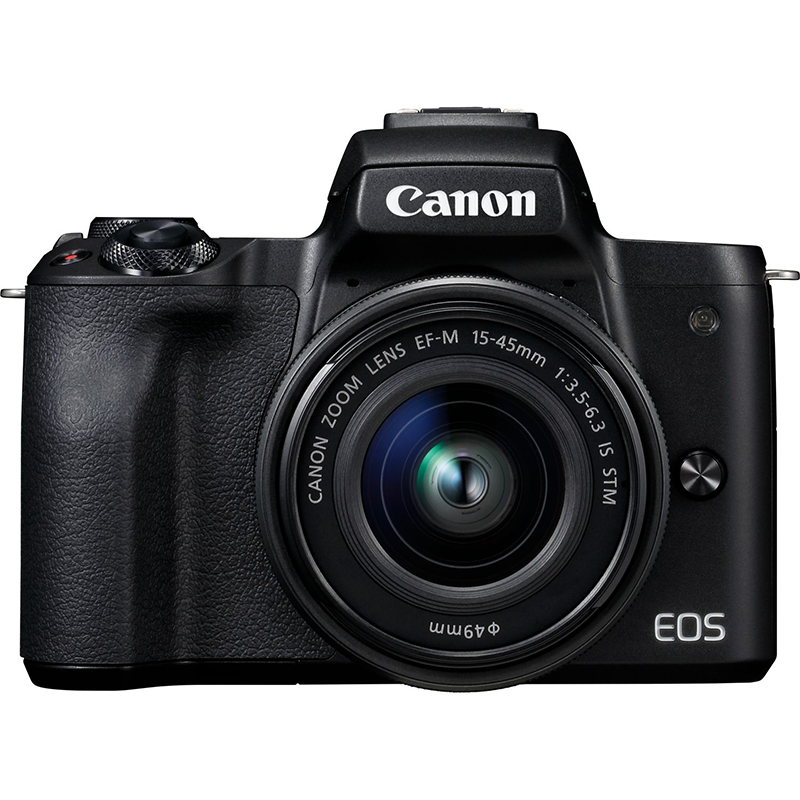 Positives:
4K video

Light and compact body

Dual pixel auto-focus

Great image quality
Negatives:
4K video has 1.6x crop

Uses EF-M lenses, so will need an adaptor for most canon lenses
So here is our winner! With excellent image quality, lightning fast auto-focus and 4k video capabilities. That are all neatly packed into a small and compact body, perfect for travelling and taking on the go. This is an excellent camera for the price and with the right lenses and attachments, it's capable of shooting footage worthy of even the big screen. However, it is important to note that due to it being an EF-M lens mount, you will need to purchase an adaptor in order to use most of Canon's lens range. Similarly, another a drawback is that the 4K video has a 1.6x crop on it. This means that your footage will be cropped in and depending on what you're shooting, you may need to purchase a wide-angle lens, in order to make the most of what this camera offers. Despite this, we believe it is a worthy winner and an excellent camera choice for beginners looking to start their videography journeys.
and click here for even more listicles: