Twitter users react to rare eagle sighting near Canterbury
One of the UK's largest birds of prey has been spotted in Stodmarsh, close to Canterbury.
Birdwatchers and residents were left excited and delighted as they saw the huge Eagle flying through the air yesterday morning.
As the UK's biggest bird of prey, watchers were astonished to see it thriving in its natural environment.
This comes just under a year after six of the eagles were released in the Isle of Wight, in attempt to restore the once wiped-out species.
Prior to this, the last sighting in the UK was in 1870, with the bird being officially declared extinct in 1918.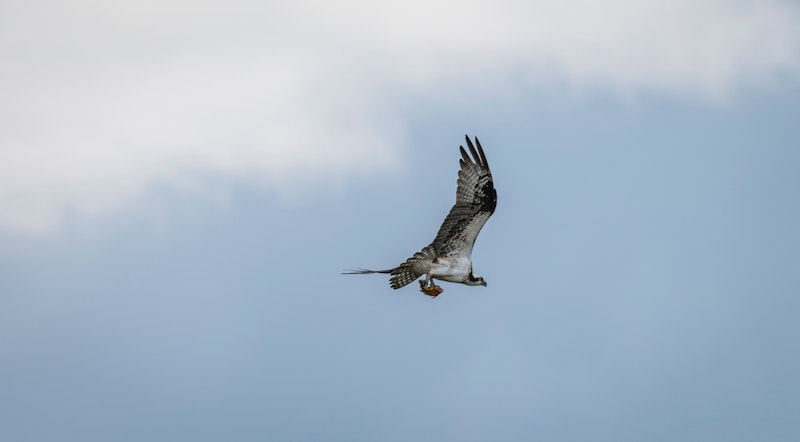 Bird watcher Martyn Wilson said, "I first noticed the eagle while watching from the viewing mound at Grove Ferry, catching sight of it 2 miles further up the valley at Stodmarsh.
"After an initial 30 minutes of not being able to locate it whilst on the Lampen Wall with several other birders I once again re found it as it flew to the top of a tree on the far side of Stodmarsh lake.
"From there on the magnificent immature Eagle showed on and off for the rest of the day to the delight of up to 300 birders/nature watchers."
Here's how Twitter reacted to the rare sighting:
Wasn't it marvellous, Had a great look then on the top road for twenty mins. Big bonus

— Dean Macey (@DeanMacey1969) March 21, 2021
WHITE TAILED EAGLE this morning at Stodmarsh. A lifer for me. The moment was every bit as special as I hoped it would be. @RareBirdAlertUK @BirdGuides @Britnatureguide @NatureUK @KentWildlife @KentishPlover @BBCSpringwatch pic.twitter.com/Wh52aE2jYy

— Marc Heath (@MarcHeathym007) March 21, 2021
The amazing Sea Eagle at Stodmarsh, South east Kent. Alongside a Marsh Harrier 😊😊 pic.twitter.com/89KrUv7579

— Dean Macey (@DeanMacey1969) March 21, 2021
I didn't but others did get photos. It's the 1st record of the species at Stodmarsh. Both Buzzard & Marsh Harrier are frequent there

— John Cantelo (@john_cantelo) March 21, 2021
big thanks to martyn for finding the white tailed eagle at stodmarsh @BirdGuides @KentishPlover pic.twitter.com/3sgAhmgOOX

— Vaping moth man (@chiddymark) March 21, 2021
OK I cracked – White-tailed Eagle at Stodmarsh (within 5 mile radius) so I drove…. and saw it.

— John Cantelo (@john_cantelo) March 21, 2021
Gutted I missed the White Tail Eagle that came through the reserve today,a first I believe.

— Gary (@Gazza0791) March 21, 2021
An indication of the comparative size of the Stodmarsh White-tailed Eagle. Pictured here over Collard's with 3 Buzzards and a Sparrowhawk pic.twitter.com/kpiKN9K8gP

— Brendan Ryan (@Brendan_A_Ryan) March 21, 2021