Beach flags to look out for during the upcoming 'mini-heatwave'
With a 'mini-heatwave' predicted to hit Kent within the next week, many people will flock to the beach and have a splash in the sea.
Beach flags are a common sight at local beaches to keep the public safe from the dangers of open water. But what does each flag mean?
Here's a run-down so that you can stay safe and sound this summer.
There are four flags that are currently in use in the UK. These are used while lifeguards are on duty on the beaches.
Red and Yellow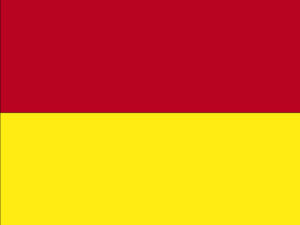 The red and yellow flag is used to show a life-guarded area.
This is the safest area for people to swim, body-board and use inflatables.
Black and White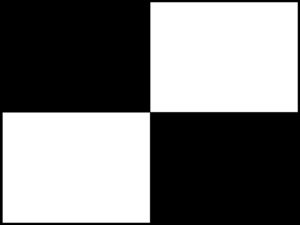 The black and white chequered beach flag is used to show an area for surfboards, stand-up paddleboards, kayaks and other non-powered crafts.
The area is also used as a launch and recovery area for kite-surfers and windsurfers.
This is not an area to swim or body-board.
Red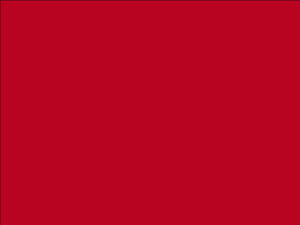 The red beach flag is used to signal danger. If this flag is flying do not go in the water under any circumstances.
The red beach flag flies if the sea is deemed too dangerous for people to use at that moment.
Orange Windsock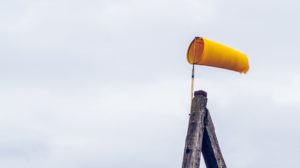 The orange windsock is used to show the direction of the wind and strong wind conditions.
It is highly recommended to not go into the water on an inflatable if the wind is blowing out to sea.
Red and White (chequered)
This flag is a rare flag to see but an important flag to know about. This flag is used to warn of sharks in the area.
While rare to sight there are many sharks native to British waters. Sharks such as the Greenland shark, porbeagle shark and the Basking shark are some of the sharks to inhabit the waters around the UK.
An enormous basking shark in Clonakilty bay this weekend. One of about 10 we encountered off the West Cork coast. Here you can almost appreciate the full size of the second biggest fish in the ocean.
I love where I live.#baskingshark #westcork pic.twitter.com/IPmes0zENY

— Christopher O'Sullivan TD (@COSullivanTD) May 1, 2022
Featured image:  Jack Niles on Unsplash.